Style
Stefano Bemer was born under an eccentric yet understated star and our creations remain loyal to that first incipit. Our style gives visual definition to the man that we envision when we conceive our creations: elegant but never stiff, extravagant but never flashy, self confident but never arrogant, and sophisticated but never pretentious. He understands the classic rules of dress but is never completely conformant.
There was a great Porsche Carrera magazine advertisement in the late Nineties that pictured you driving your 911 at 130 Km/h while another car passed you on the left at 180. You let him go carelessly, confident that you had almost another 200 Hp left available in your six cylinders… That is who we see wearing our shoes!
There are a few specific elements that you can constantly find in our shoes and give a considerable contribution to our stylistic canon. The fine proportion between width and length of our lasts, first of all, defines a masculine, elegant silhouette that our patterns will highlight by raising up high on the instep (it's a challenge that not many shoemakers accept). Extended cap toes and deep wings will use the space leaving a generous portion of the toe box untouched, as it defines most of what we see when we wear them: a solid statement that is also enhancing the beauty of the hide used for the shoe (the assortment of leathers we host is by far our biggest strength). Flat waxed cotton laces sit parallel, straight and firm on the instep, almost embedded in the upper (we can't believe that some makers deliver their shoes without the laces on!). Last but not least, nuances: shoe creams and waxes are applied on the shoes right before being packed in our signature wood box (with a set of fresh lasted shoe trees, of course!), glazed toe box and heel a touch more than the rest of the body to create a vibrant light reflection.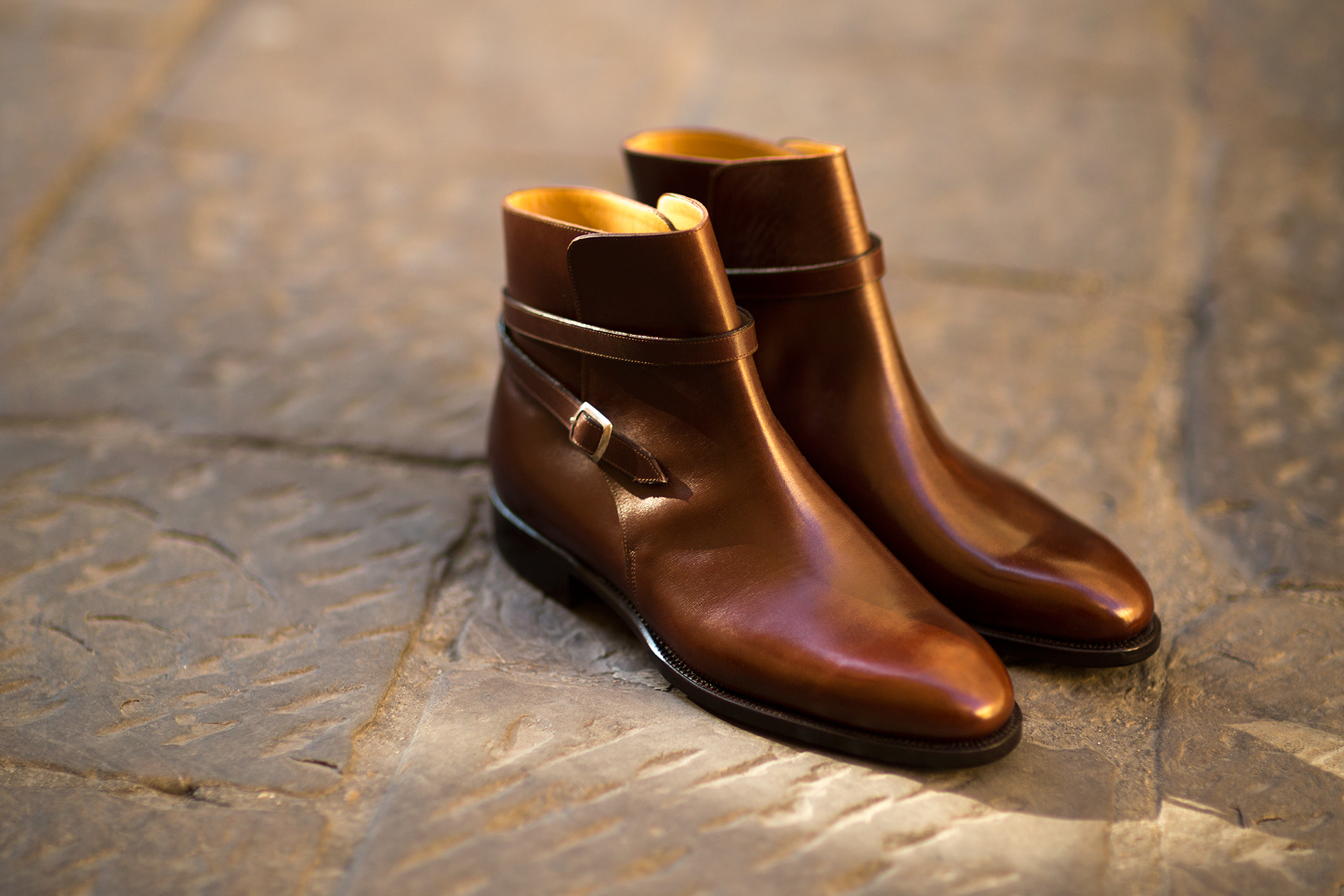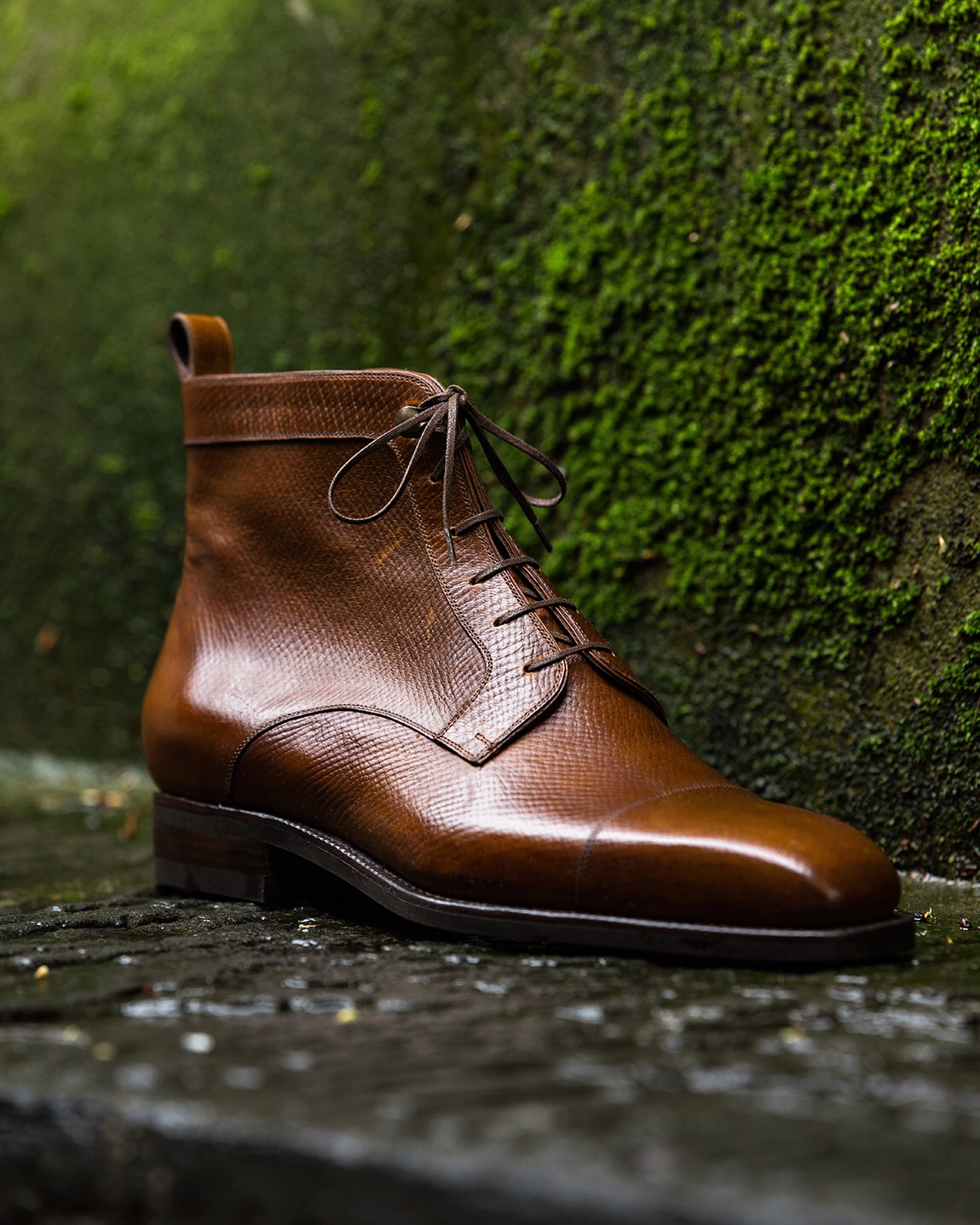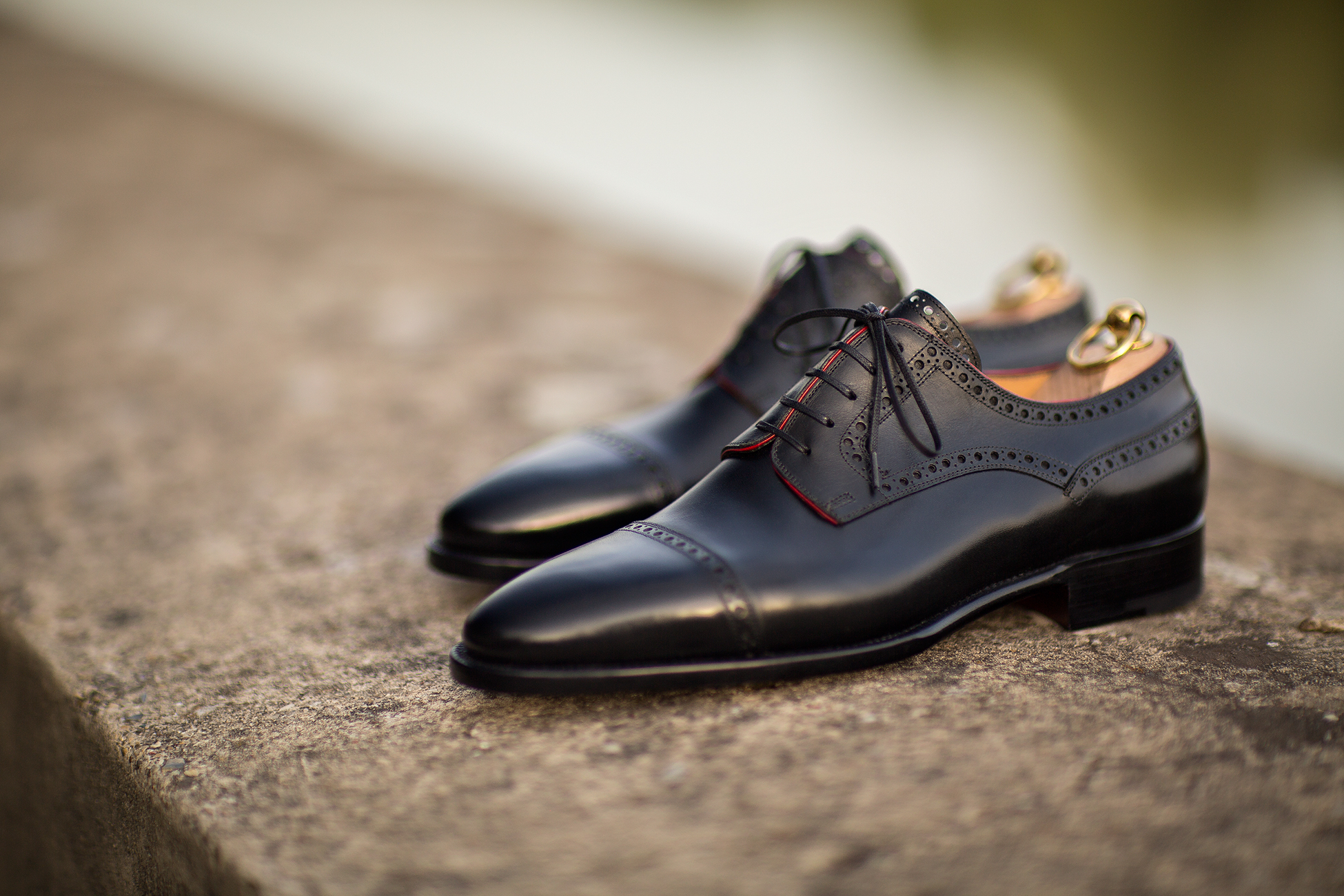 Here are some examples of Stefano Bemer out in the world via our Instagram hashtag #StefanoBemer