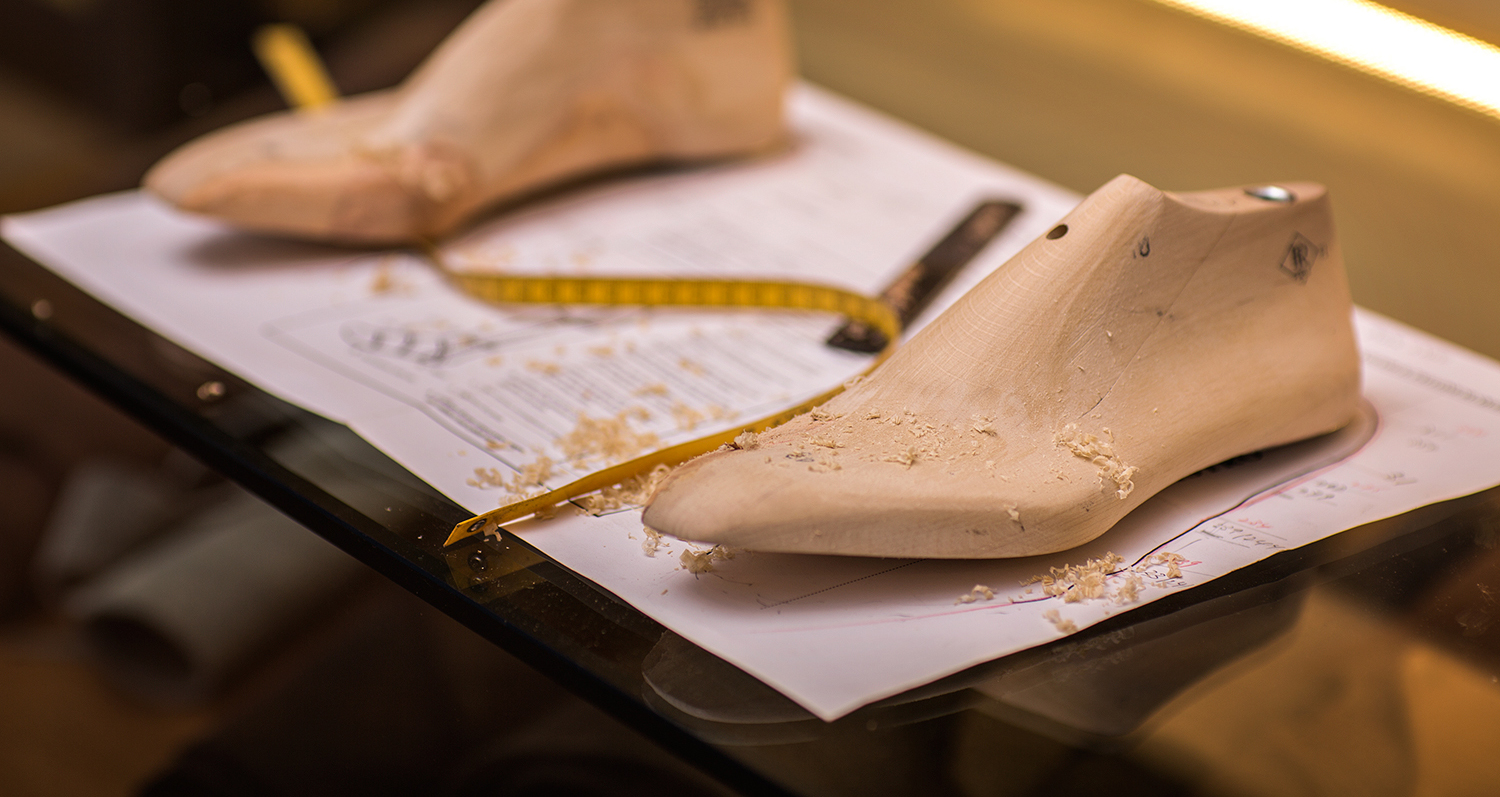 Bespoke
There is nothing more specific and unique of a single human being! We all have our own sense of style, perception of comfort and, last but not least, sense of appreciation towards certain details and services. Furthermore, there is nothing more unique than the human foot! Approximately 25% of all the human bones are located in the feet. In the course of a lifetime, a person will walk 115,000 miles on average - that is equivalent to walking around the earth four times. At the end of a day, a person places hundreds of tons of weight on their feet just from walking. Given the importance of our feet we take the fit of our shoes seriously. For this reason, we have developed different lines of product in order to meet all kind of demands and expectations. If we are asked, we would normally say that our RTW/MTO are 90% of a bespoke. That is obviously true only if you have no specific reason to need a bespoke service. Same materials, components, technique, option of customization, packaging... But that 10% means the world, sometimes!
Lines
Sixpence Bespoke
Our signature service is the Sixpence Bespoke. It gets the name from the antique sixpence silver coin that we place in the box as a token of luck, according to an ancient Scottish tradition. It allows a full customization of each detail of the last and shoe and it normally comes with our signature fiddle back waist, that we call "the violin".
Blue Bespoke
Our Blue Bespoke, instead, does not allow the customization of the sole (it comes bevelled, no fiddle back) and height of the heel (but you can indeed request to shave it slightly inward, in the Cuban style). We use our traditional 1940 Duer stitching machine to stitch the fore-foot portion of the sole (while we hand-stitch the shanks) onto the welt (which is always hand sawn in each of our lines). Our Blue bespoke service currently starts at 2650.00 €.
Process
Fittings
Our bespoke services require at least two fittings. First is the tracing and measuring session followed by at least one re-fitting, which is normally done 4 to 8 weeks after the measuring. Our customers are welcome to schedule an appointment anytime in one of our direct ateliers located in Florence and New York. In order to perform the refitting in a timely manner our staff is constantly traveling the globe; please check our travel schedule or send us an inquiry for our upcoming travel plans.
We also offer an Express Lane Service, which allows to have measuring and re-fitting done in Florence in two business days. We, however, require a ten day notice to book the service. The fee for the service is 250.00 € (300 USD). After a successful re-fitting session, the normal turnaround time for a pair of shoes is about 8-10 weeks. Once the shoes have been delivered and we receive a positive feedback from the customer, the last is signed by the last-maker and kept in our workshop, waiting to be used again.
Leathers
A choice of classic materials, such as Box Calf, Cowhide, Horse-front, Cordovan, Kudu (African Antelope), Suede, Deer, Bull is completed by all the "usual exotic suspects": Shark, Elephant, Hippopotamus, Crocodile, Alligator, Sting-ray, Python, Lizard, Ostrich, Seal and Perch. Even Russian reindeer dating from 1786, whose hide was recovered from a sailing ship which sank off the coast of Plymouth and was preserved using tanning methods of the period. All of our hides are licensed by Fish and Wildlife offices worldwide for trade and export.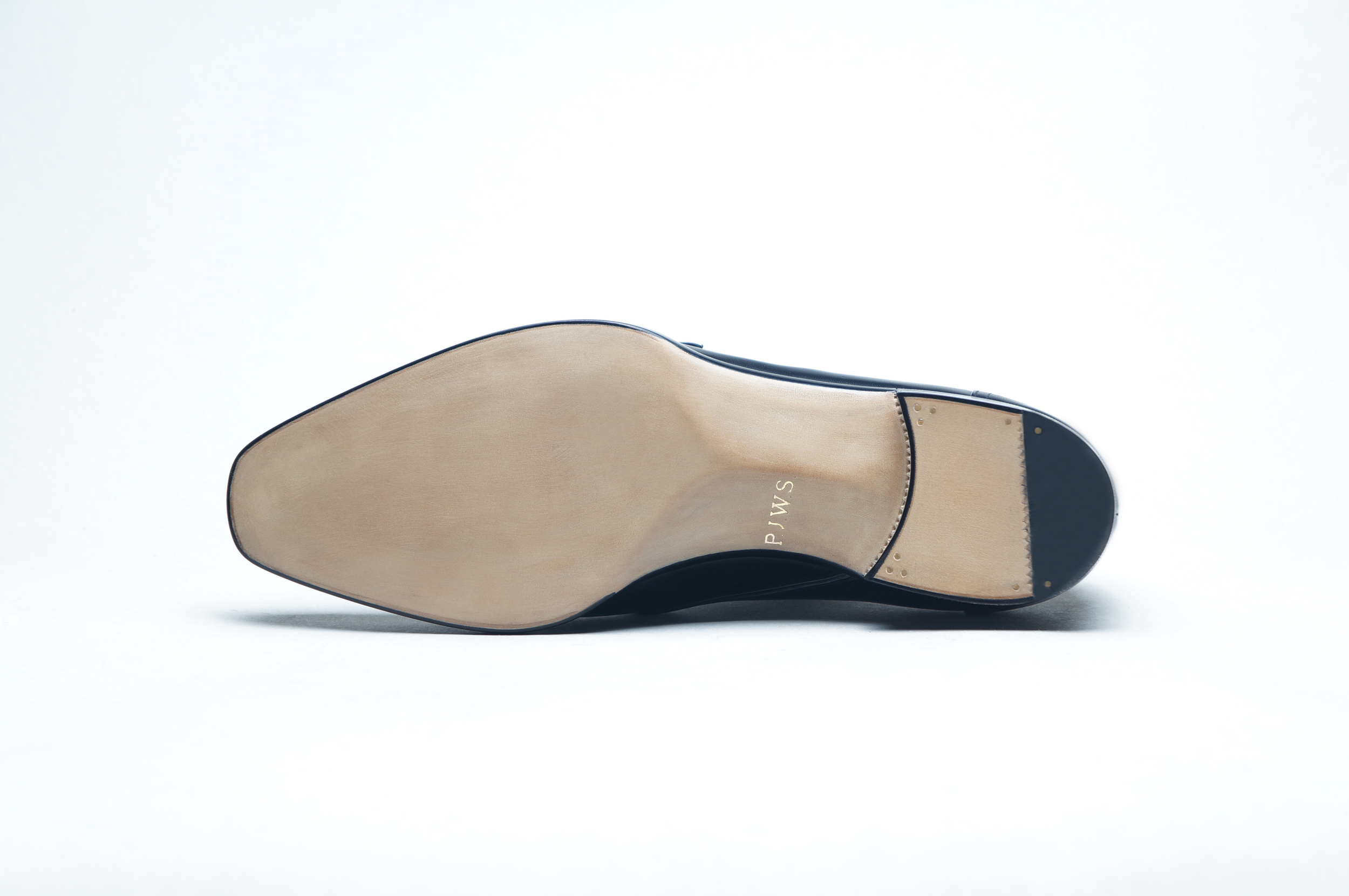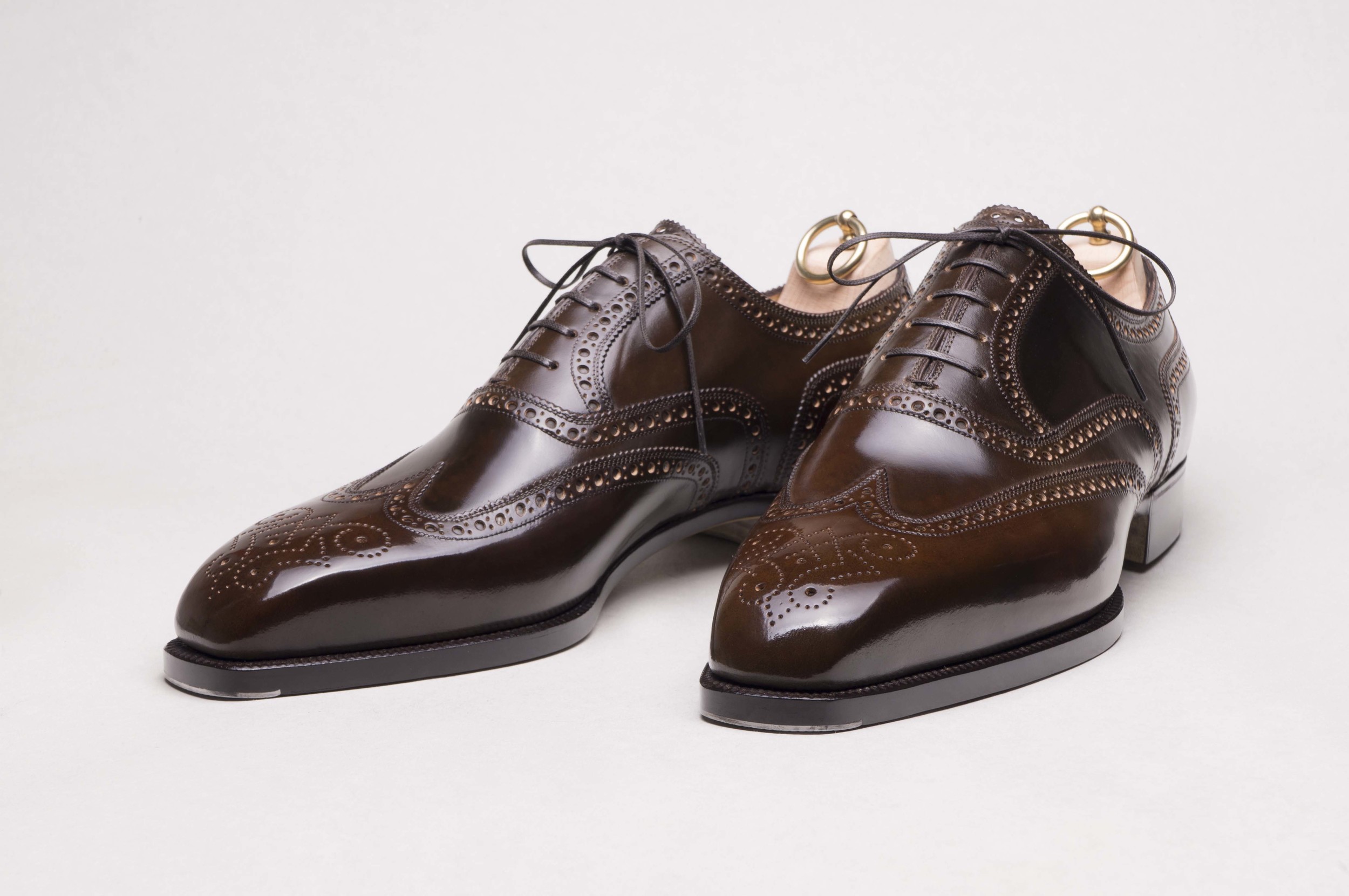 Timeline (average production time): 6-8 weeks before refitting, 10-12 weeks for final delivery
First Appointment : design, skin, and last selected and measurements taken. We are always on the move, please check our trunk show agenda to see if we are in your area.

Second Appointment : after about 6-8 weeks, we will call you in for the preliminary fitting.

Shipment : after 10-12 weeks, we ship all orders to you using FedEx (3-5 days for delivery).
Below are a few examples of our latest bespoke creations. See more using the hashtag #sixpencebespoke